Welcome to our online shop
Feel free to surf through our offer. If you have any questions use our contact form !
Holiday Return
We are back from holiday, thanks for all your orders !
---
We are now working hard to cope with the massive amount of new orders placed during our holiday break. As we promised, we start processing the orders from 10th of December, we are now at the manufacturing stage, so please be patient as we have quite a big back log !
We will do our best to ship all orders before Christmas Time !
---
Thanks for your patience and understanding !
2 year warranty on all our products !
PS3 Camera (IR Filter Removed)
[KA]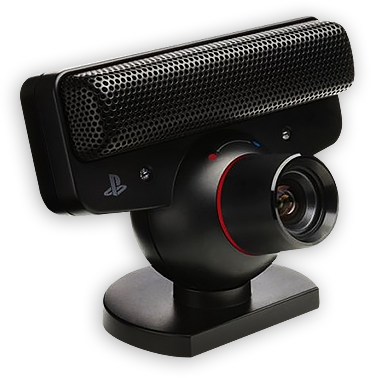 ---
Modified PS3 Eye Camera
This is the best camera you can combine with DelanCLip
If you built up the LEDs system by yourself, here you go, this is what you need !
Best choice for your head tracing !
The daylight filter is already fitted on the lens inside the camera.
Camera already adapted for IR tracking - the infra red filter has been removed.
You get ready to use product for head tracking, no additional work required.
Fast response: 75 fps at 640 x 480 resolution and 120 fps at 320 x 240 resolution
---
What is in the box
1 x Modified PS3 Camera (ready for head tracking)
---
Please note, all the cameras we offer are pre-owned (used) so they wear normal signs of use but they are fully tested before dispatch. Camera bracket is not included.
Brand:
Delan Engineering UK
UPC:KFR